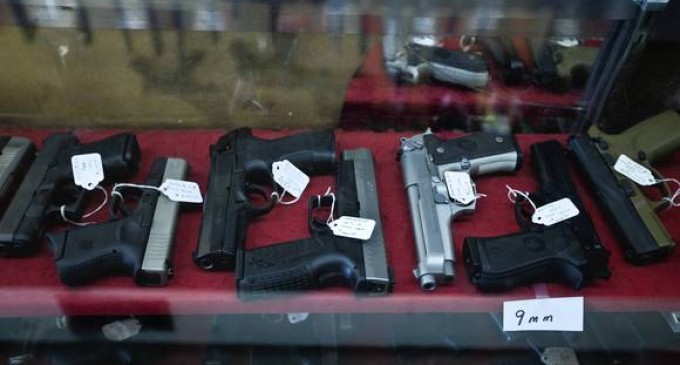 The Federal Administration is reviewing new regulations to restrict guns based on rules drafted by the bureau of Alcohol, Tobacco, and Firearms (ATF).
The ATF would not comment on the draft rule, since it has not yet been released to the public, but a description provided by the White House asserts that it would target cases where guns go missing "in transit."

Currently, gun dealers with a federal license are required to tell federal agents after they discover a firearm has gone missing, but they aren't required to do routine checks.

"They can discover a gun missing today and have no idea when it went missing, which really makes that information useless to law enforcement," said Chelsea Parsons, associate director of crime and firearms policy at the Center for American Progress.

The White House office has 90 days to review the proposed rule before releasing it to the public and allowing them to comment.

The draft rule was sent to the White House five months after the ATF completed a report that found that more than 190,000 firearms were estimated to have been lost or stolen last year. The report was one of 23 executive actions President Obama announced in January to reduce gun violence in the wake of last year's shooting in Newtown, Conn.

That report helped to shine light on an often unseen corner of the gun market, supporters of stricter gun laws say.
Keep careful watch when the new rules see the light of day, as the Obama administration has always followed the same tune in previous efforts to restrict firearms: to exercise more government control, even when it costs more and infringes on Second Amendment rights.
Source: The Hill
Photo: Zbigniew Bzdak, Chicago Tribune