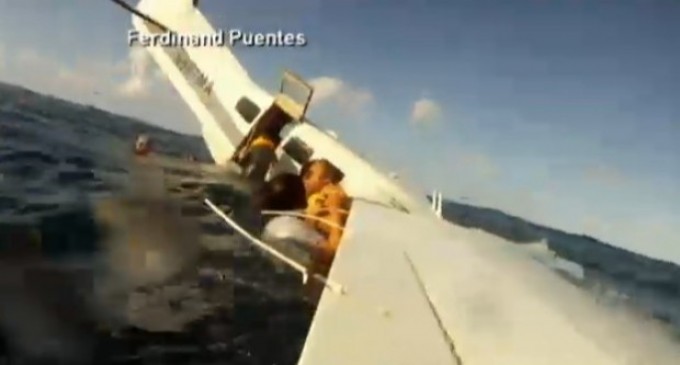 Newly released footage of the plane crash that killed the woman who knew where Obama's birth certificate came from.
She was the only one that died in the crash. The plane suffered 'unexplainable engine trouble'.
New video reveals the last moments before the plane hit the water.  Loretta Fuddy was the only person who was killed in the crash.  She was in the water and holding hands with Keith Yamamoto before she just become non responsive.

Ferdinand Puentes turned his Go Pro camera on as the plane was going down.  There were nine people on the plane including Fuddy when it developed engine unexplained trouble.

"It just bit into me like 'am I dreaming?'" Puentes said after being rescued from the the 2002 Cessna Grand Caravan.

Puentes floating along in his life vest.

The crash has caused many people to ask questions considering she is the one who knows where the birth certificate came from.