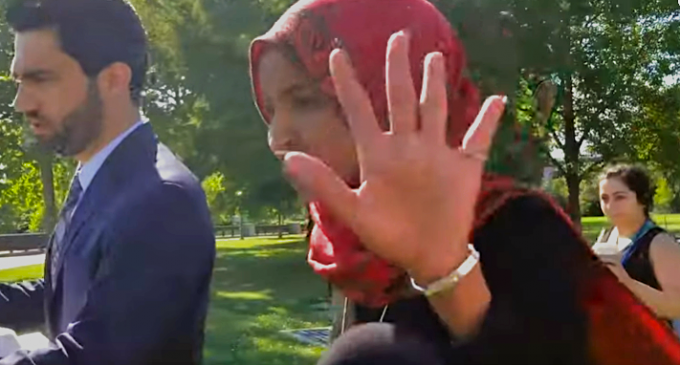 Back in 2016 during her first run for the Minnesota state house, a number of conservative bloggers and sites floated the theory that representative Ilhan Omar (D. Minn.) had married her brother. It was based on a 2012 Instagram post that identified her newborn third child that she had while married to then-husband Ahmed Elmi as his "niece."
Omar has long dismissed the accusation, but new clues uncovered in website code and in public documents reveal that the freshman congresswoman may have perjured herself.
Over the past few years, alternative media has also questioned the legality of Omar's 2014 and 2015 income-tax returns that she filed jointly with her second husband, Ahmed Hirsi. Seeing how Omar didn't technically divorce her Elmi until 2017, three years after she first filed jointly with her second husband, the tax returns may prove problematic.
The mainstream media, including leftist publications, is now picking up the story. Rebel media managed to question the representative on camera, but she fled quickly without responding to the journalist.