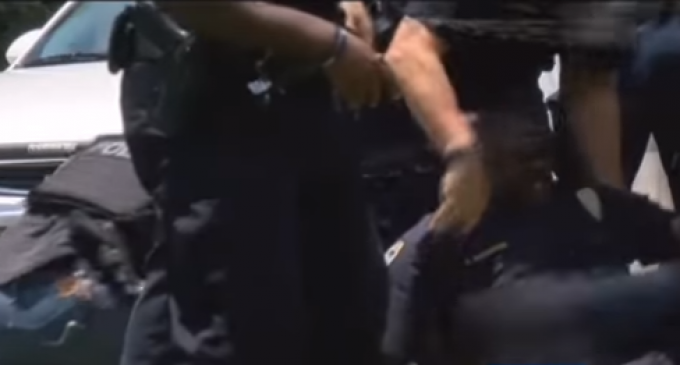 Alton Sterling is not front page news anymore, but perhaps he should be.  If many of you do not recall, Sterling was the subject of many Leftist stories on both network and cable news, as well as thousands of articles in every media on the internet and at every newsstand.  The story surrounding Sterling is familiar if you are a purveyor of "fake news" and especially CNN and MSNBC bent over backward to accommodate the very worst in society who felt that it was okay for yet another person to ignore police requests to stand down.
I can't imagine the pain that the family of Sterling went through after this incident, but it can't be excused that this man put his family through Hell when he was continuously over many years busted on so many petty crimes that it is almost inconceivable that someone could function in society with that size a rap sheet.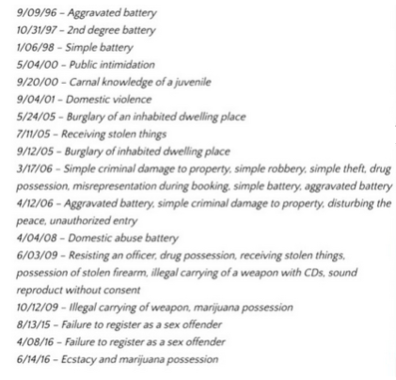 As you can see, he wasn't exactly the "choir member of the local parish" as CNN portrayed him to be.  In fact, it can be said that he was a repeat offender.  Since that did not fit the narrative that fake news was trying to establish, however, the Liberal mainstream press decided that he was an "altar boy" instead.  And with a few clever video productions and some well-placed interviews of family members and friends, the sleek, polished package was complete!
On July 5th of last year, Baton Rouge police were dispatched after an anonymous call was received about a man brandishing a gun.  When they arrived at the Triple S market, 37-year-old Sterling was selling CDs and they had approached him to pat him down.  When he resisted, a scuffle ensued where the police used a taser on him.  Still resisting, police grappled with Sterling.  It was at this point that two separate bystanders began filming the altercation with their phones.
As the situation worsened, one of the police officers shouted, "Gun!"  Within moments, Sterling had been shot several times.  Police then removed a gun from his pocket.  Just recently, the two officers were acquitted of any charges in the case.  The one-year anniversary of the incident arrived and one of the chapters of the Black Panthers showed up with family and friends of Sterling to make a showing near the Baton Rouge police department.
Read and watch on the following page about the next chapter of violence surrounding Sterling and the legacy of police resistance that he left behind.