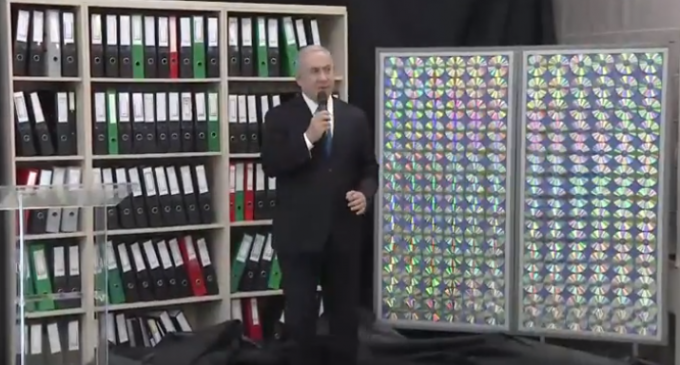 Prime Minister Benjamin Netanyahu has come forward to reveal a trove of documents he calls 'conclusive proof' that Iran lied about its nuclear program for years, even after the 2015 nuclear deal with the world.
"Iran did not come clean about its nuclear program," Netanyahu said in a prime-time address on Monday.
Netanyahu says the US has vouched for the authenticity of the secret archive of 55,000 documents and 183 CDs from Iran's "nuclear archives."
"These files conclusively prove that Iran is brazenly lying when it says it never had a nuclear weapons program," he said at a press conference in Tel Aviv. "The files prove that."
On Monday, President Trump said that the discovery proved he was "100% right" that Iran has already violated the agreement. He added, "That just is not an acceptable situation."
Move to the next page for videos of Prime Minister Benjamin Netanyahu revealing Iran's secret program as well as President Trump's response. Also, see Iran's chilling threat should the US pull out of the deal.