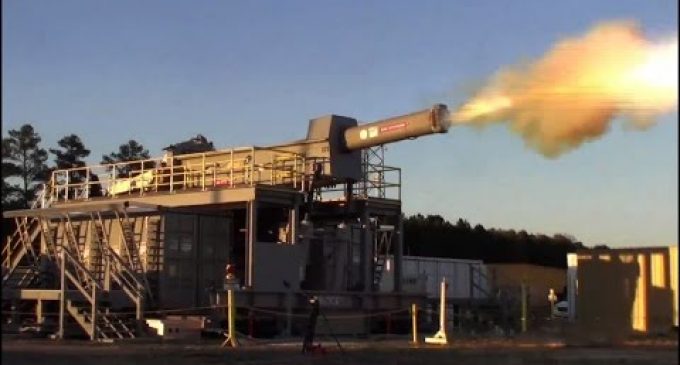 The U.S. Navy has unveiled its latest weapon development, an electromagnetic railgun that officials term "the Weapon of the Future."
The long-range weapon fires projectiles by using electricity and magnetic fields framed by two rails.
Military researchers began development of the railgun concept in 2005 as part of the Navy's so-called "future weapon system." The cost of the project has been $250 million and represents what is considered the height of "Star Wars" technology. The Navy clearly is impressed with what it's developed.
To learn more about this strategic breakthrough and see it in action, go to the next page.