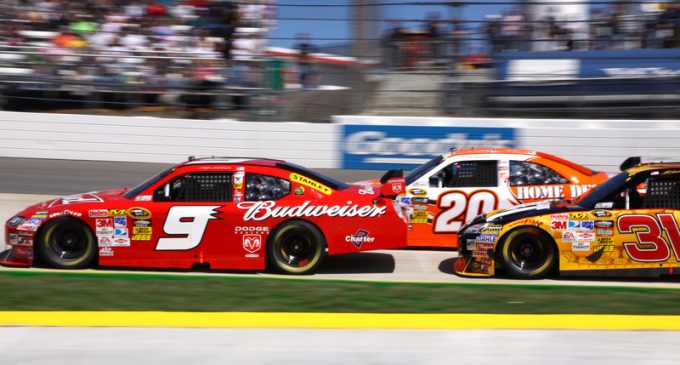 Roger Goodell might enjoy how all of this anthem business distracts from the brain damage lawsuits and domestic violence disputes plaguing his league. But, NASCAR isn't down with disrespecting the flag. Several NASCAR teams have let it be known they're right behind President Trump's suggestion that sports players who protest the national anthem should be fired on the spot.
The controversy follows comments from Donald Trump during a rally in Alabama on Friday, where he called on NFL owners to fire players who refuse to stand for the national anthem.

"Wouldn't you love to see one of these NFL owners, when somebody disrespects our flag, to say, 'Get that son of a bitch off the field right now. He is fired. He's fired!'" Trump told his supporters.
Just like athletes have the right to protest, team owners, corporations, and sports leagues have the right to only employ law-abiding citizens who respect their country and the troops. And more than a few NASCAR legends are putting their weight behind their country. Continue on to the next page to find out what Nascar legends are walking the walk when it comes to keeping the anthem and our troops respected in their lanes.