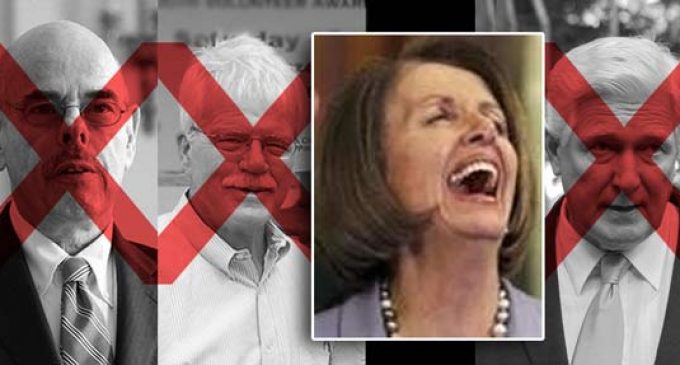 House minority leader Nancy Pelosi (D-CA) disappointed the nation Thursday when she vowed to the media she would run for office again in November.
"I'm running. I've already started the paperwork process. My work is not finished," Pelosi said in a statement.
With the announced retirement of her  congressional Democrat colleagues, Henry Waxman and George Miller (both from California) and Virginia Rep. Jim Moran,
A number of people thought Pelosi might retire after the Democrats lost their House majority in 2010. In remaining, Pelosi may have felt that the Democrats had a shot at winning back the House in a Presidential election year. Republicans had a huge advantage in redistricting, though. The Democrats only picked up 8 seats.

With Obama's low approval ratings, there is growing concern among Democrats that the Republicans have an increasing chance to win control of the Senate. Politico reported Wednesday that Democrat donors and strategists are considering directing resource away from House campaigns to defend vulnerable Democrat senators.
Source: Breitbart
Photos: Unalienable Rights by God , Talk Radio News Service, Congressman George Miller, and Cliff on Flickr,