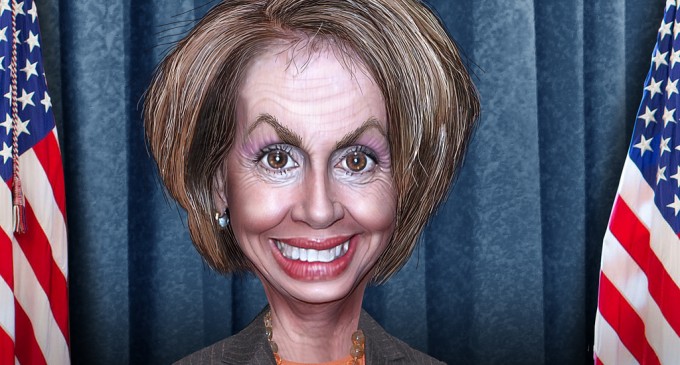 Nancy Pelosi has been around long enough to know that some people can be distracted by irrelevant mudslinging. Her latest attempt to distract from real issues? "I asked a Republican friend why his party remains so opposed to extending vital lifelines to struggling families and really hungry children. This colleague's response was telling in its blunt nature and its stunning honesty. What he said was, 'To the Republican Caucus, these people are invisible."
If this were true and if Pelosi actually thought this was a serious issue, wouldn't she introduce us to the "Republican friend"?
As Herman Cain points out, "Why doesn't this anonymous person — this anonymous Republican — come forward?"
"This is just another way to stoke the flames of class warfare, by painting Republicans as people who don't care about starving children," Cain concludes.
[soundcloud url="https://api.soundcloud.com/tracks/138879302″ params="color=ff5500″ width="100%" height="166″ iframe="true" /]
Photo: DonkeyHotey on Flickr