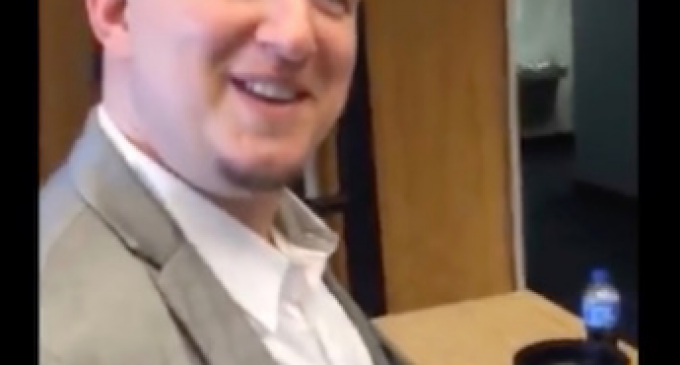 What's one more death when there is the Presidency on the line?
Shawn Lucas was found dead in his apartment a month after serving the DNC and Debbie Wasserman Schultz, naming them as defendants in a fraud class action suit, Wilding et al. v. DNC Services Corp. et al.
On July 3, 2016, Shawn Lucas and filmmaker Ricardo Villaba entered the Democratic National Headquarters, to serve Schultz and the DNC with papers on behalf the supporters of Bernie Sanders.  This was before WikiLeaks released documents that proved the DNC was working to destroy the Sander's campaign.
Lucas, in the live stream broadcasting the DNC being served, was excited that he was able to be part of the democratic process to rectify what he and Bernie Sanders supporters believed had been fraud committed by the DNC and the Hillary Campaign.
Tragically, he will never hear the resolution to this case, as he was found dead in his apartment August 2, 2016. Like many who have tried to stop the Clintons in the past, Lucas seems to have met a similar demise.
The deaths surrounding those who have been associates of the Clintons are highly suspect.
With the death of so many Clinton acquaintances and colleagues that have met untimely deaths, the passing of former U.N. President John Ashe raises suspicion, especially since he was slated to testify at a Clinton-linked federal case.
He died on June 22, 2016, and before him, former White House chef, Walter Scheib died June of 2015.
Walter Scheib was another Clinton associate found dead under unusual circumstances.  He was hired by the Clinton White House to work as a Chef.  He died on June 13, 2015, cause of death unknown. His body was discovered roughly 2 miles from the bottom of a river, an area in which he was hiking.  He makes number 46 of those who have had close ties to the Clintons who have wound up dead.

The Clinton body count is massive and growing. Hillary Clinton will stop at nothing to become President, and death seems to follow her everywhere she goes. It is time to learn the truth about these murders and expose the Clintons. Instead of the White House, it appears they both belong in prison.

Some names on this infamous list are Mary Mahoney who was a Clinton White House Intern,  Clinton White House Council Vince Foster, Clinton's former lawyer Charles Ruff and James McDougal, just to name a few unlucky individuals to fall under the Clinton Curse.
View the video at the DNC Headquarters on the next page and the mysterious nature of Shaun Lucas' death.