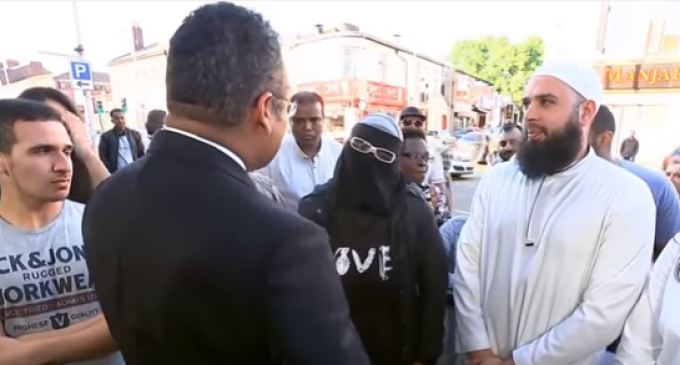 England is bracing for yet another terrorist attack after last week's bombing in Manchester, England. One British broadcaster interviewed a Muslim woman who warned — or threatened — that another attack will soon occur. And it would seem to be by Muslims that are of the 'radicalized version' either. The interview was later censored by the network.
This interview represents a very real threat for citizens of England. The day after 23 people were killed at an Ariana Grande concert at Manchester Arena, Prime Minister Thresa May raised the country's terror level to "critical." She also warned that another attack "may be imminent."
Despite the dire warning, British media seems hesitant to show the face of those threatening the next attack. When a burka-clad woman warned of "retaliation" against Islamophobic Westerners during an on-the-street interview, the network decided to bury the clip — probably because the woman was Muslim. It simply didn't fit the narrative they are trying to push.
See how they covered up the video on the next page: