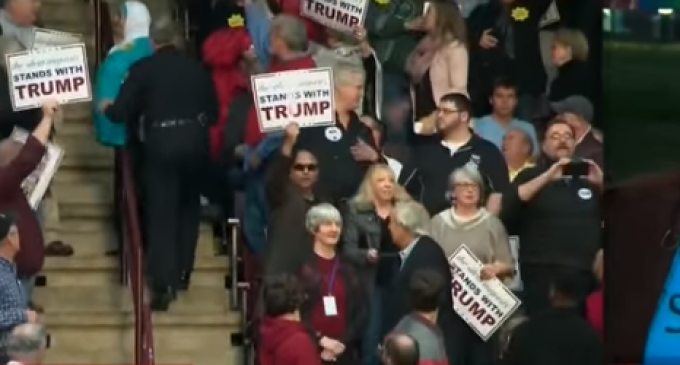 You've no doubt read the headlines this month that say that Donald Trump kicked a Muslim out of one of his rallies. They say that the ejection was unprovoked. They claim that she was heckled simply for being a Muslim. They are all ridiculous.
Rose Hamin was there to disrupt the rally. She's admitted that herself. By standing in silent protest, she was attempting to steal attention from Trump, and that itself is grounds to be objected.
While the media is trying to spin the actions — and the crowd — as anti-Muslim, Hamid first said that those surrounding her were openly supportive of her attendance before she tried to upstage the candidate. It was only after she stood to protest did the crowd turn on her. It wasn't because of her religion, it was because of her actions.
Well, it turns out the media's Muslim darling Rose Hamid isn't the angel they're making her out to be. See why on the next page: