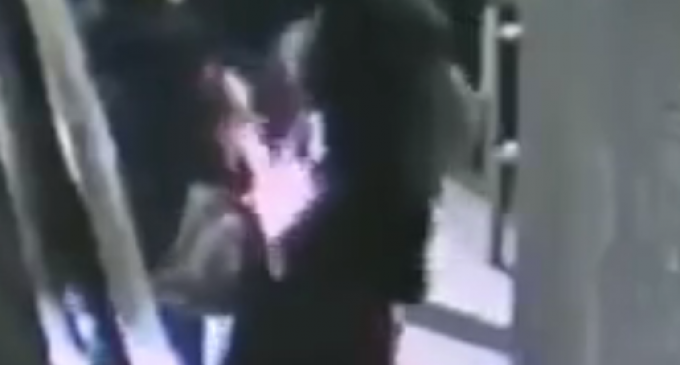 The radical Islam has struck again in Germany, as a Muslim lit a woman's hair on fire because she was not wearing a burqa.
This is Germany, 2016, where woman are not safe to just walk in a train station.  The young woman who was attacked was around 17-years-old.  Her perpetrator, seen on the surveillance video is between 18 t0 25-years of age, slim and dark skinned, according to police, who are looking for him.
The man who did it was able to walk right out of the station, no one stopped him. The investigation is ongoing.
As one person put it, RIP Germany, as the policies of Chancellor Angela Merkel have brought this behavior into the country, hurting citizens and defending lawless refugees.
View the video footage on the next page.