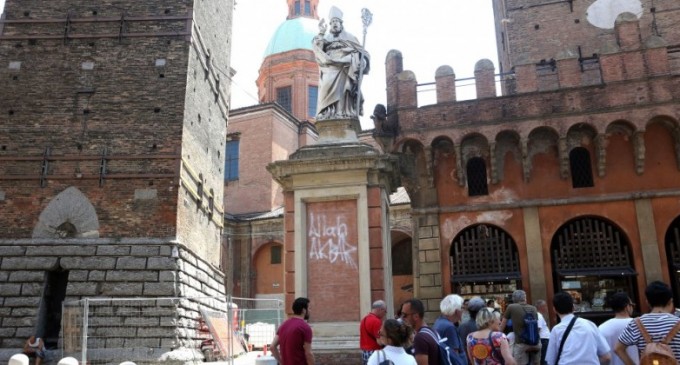 Exquisite in architectural design, St. Paul's Church in central Malmö, Sweden, was desecrated when a Muslim man entered the historic church and destroyed the stained glass windows, while shouting "Allahu Akbar".
At three in the morning, the police were called by locals who reported the crime.  They arrived to find the Muslim man destroying the church.  The man turned on the officers, attacking them with a stick.  They subdued him with pepper spray.
The Skåne police are investigating this attack against the Christian church as a hate crime, though justice may never be served, as the liberal treatment of Muslims is lax.
Read more on the next page regarding this Muslim attack on the historic St. Paul Church and the defacement of the statue of San Petronio, in Bologna, Italy.