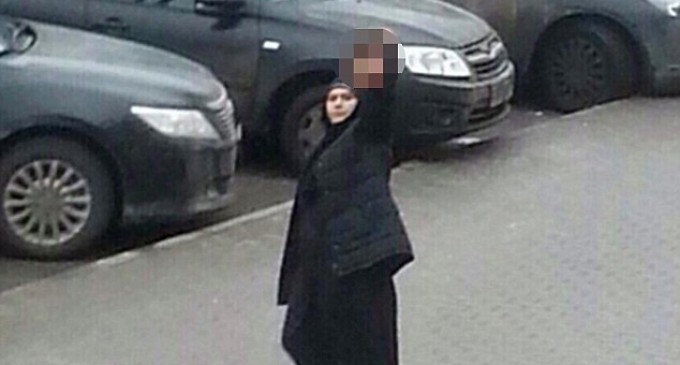 A parent's worst nightmare came to fruition in Moscow on Monday.  The nanny, who was entrusted with the care and love of a toddler girl, murdered the child in a monstrous way, all in the name of Allah.
She allegedly has worked for the family for two years, caring for this baby, who suffered from a severe nervous system disability.  It makes one wonder how long this precious child suffered at the hand's of this woman.
Gulchekhra Bobokulova, 39, of Uzbekistan was filmed swinging the decapitated head of a child in the air near the Oktyabrskoye Pole metro station in northwest Moscow.  Witnesses report that she was screaming 'Allah Akbar' and 'I am a terrorist', as well as threatening to blow herself up.
Bobokulova was arrested and placed under psychiatric evaluation.  Later in the day, she was taken back to the scene of the crime and re-enacted it for Moscow Police.
On the following page is the horrifying video that has rocked Moscow and the rest of the world.  There is not place sacred or safe from radical Islam.