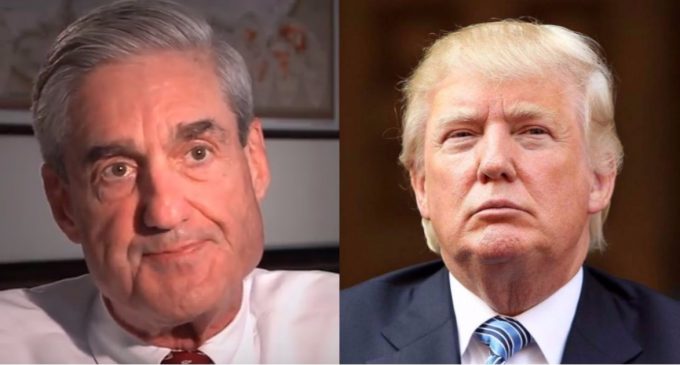 On Friday Special counsel Robert Mueller finished his nearly two-year investigation into possible collusion between Russia and Donald Trump. No details of the long-awaited report have been released, but Attorney General William Barr said he may be able to brief congressional leaders on the report this weekend.
"I am reviewing this report and anticipate that I may be in a position to advise you of the Special Counsel's principal conclusions as soon as this weekend," Barr wrote in a letter on Friday to a group of lawmakers on the House and Senate judiciary committees.
The comprehensive report, still confidential, marks the end of Mueller's probe but sets the stage for big public fights to come. The next steps are up to Trump's attorney general, to Congress and, in all likelihood, federal courts.

The Justice Department said the report was delivered by a security officer Friday afternoon to the office of Deputy Attorney General Rod Rosenstein, and then it went to Attorney General William Barr. Word of the delivery triggered reactions across Washington, including Democrats' demands that it be released publicly before long and Republicans' contentions that it ended two years of wasted time and money.

Barr released a letter noting his plans to write his own account of Mueller's findings. The White House released a statement saying it had not seen or been briefed on the special counsel's document.

The attorney general said the Justice Department had not denied any request from the special counsel, something Barr would have been required to disclose to Congress to ensure there was no political inference in the independent probe.

With no details released at this point, it's not known whether Mueller's report answers the core questions of his investigation: Did Trump's campaign collude with the Kremlin to sway the 2016 presidential election in favor of the celebrity businessman? Also, did Trump take steps later, including by firing his FBI director, to obstruct the probe?

But the delivery of the report does mean the investigation has concluded without any public charges of a criminal conspiracy between the campaign and Russia, or of obstruction by the president. Mueller is not recommending any further indictments in the Russia probe, a Justice Department official confirmed Friday. That person, who described the document as "comprehensive," was not authorized to discuss the probe and asked for anonymity.
Source: AP News