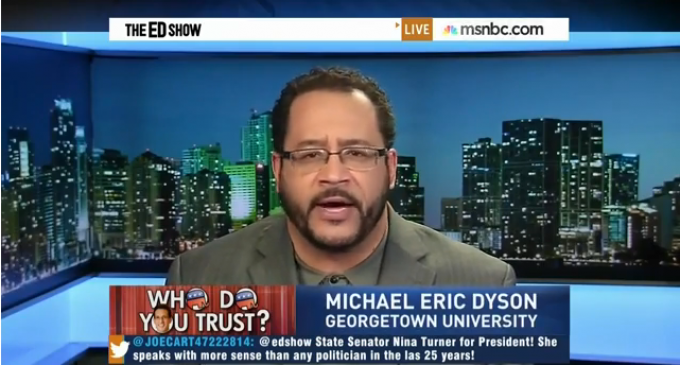 Check out MSNBC pundit Michael Eric Dyson. He has called on Barack Obama to bypass the "obstructionist Congress" and pursue his agenda with using executive orders, i.e. become dictator.
This is avocation of the abolishment of our system of government and the support of a totalitarianism on all counts.
It's time for a very large housecleaning, starting with the White House, then Congress, then all these low I.Q. shill networks.