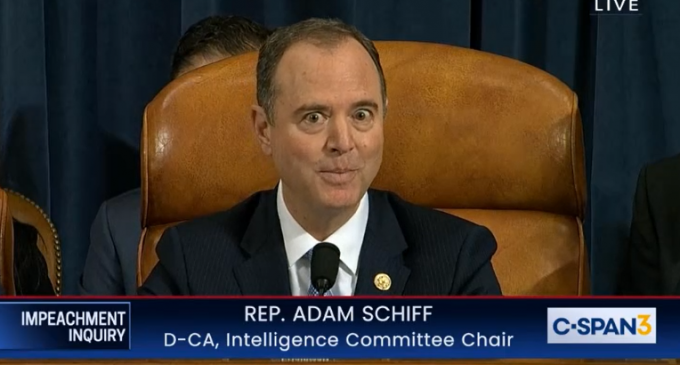 Today, the public hearings into the impeachment of the president have begun and Schiff has pulled out all the stops. In his efforts to completely undermine the Republicans on the committee, he has turned to an unmistakably unbiased and non-partisan source for one of the key attorneys on the impeachment squad.
The source for this unshakable lawyer of Boy Scout renown: MSNBC
The "we're going to say the world" type attorney who has a poster of James Comey up in his bedroom: Donald Goldman.
This man has made a career over the past three years commentating on the Russia-Collusion Hoax on both "Morning Joe" and "The Rachel Maddow Show," so you know he's on the up-and-up.
Turn to the next page to read about the incredibly one-sided decision on the part of "Schifty" Schiff to hire one of the most ardent believers in the Russia-Collusion Hoax and supporters of the impeachment process, even going all the way back to the days of the Michael Cohen hearing!