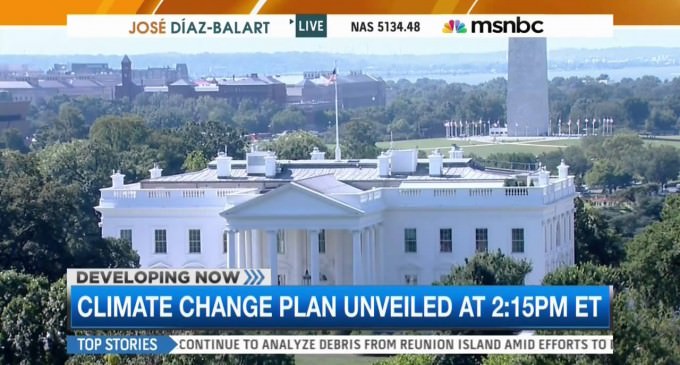 Unheard of!
Unprecedented!
Oh No! Temperatures in the 80's and 90's in Washington D.C. in August!! It has to be Global Warming – no other possible explanation for it…like maybe it's summertime?
And it all frames up Obama's big announcement of how he will manage climate change today. So sizzling in DC is the heat that they moved the event indoors…so they could run the air conditioning which is derived from electricity produced by coal fired power plants that Obama wants to shut down due to global warming.
No comments about that, though.
Listen to the media chime in to boost the President's agenda on the next page.