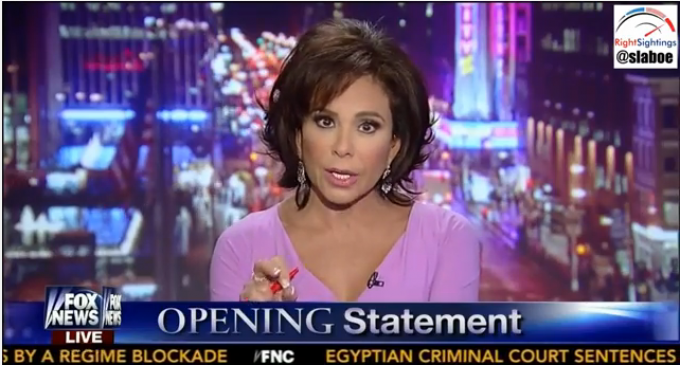 "He didn't protect your sons so he could protect his presidency and protect the wanna-be future presidentcy of the then-Secretary-of-State. He didn't protect your sons – instead chosing to protect the feelings of those in the Muslim world," states Judge Pirro.
"We've impeached a president for lying about sex with an intern. A president has resigned in the face of certain impeachment for covering up a burglary. Why would we not impeach this president for not protecting and defending Americans in the bloodbath known as Benghazi," asks Pirro.
"There is no contract with someone who thinks that the American people are nothing more than pawns in an all-consuming power play to change who we are as a nation."
"You swore to protect and defend the American people, but instead you left Americans to die not lifting a finger to help them."
Another brilliant breakdown by Judge Pirro. She outlines the facts of Benghazi, the new 'smoking gun' email and the undeniable evidence illustrating how Obama put Americans last, behind his own agenda to fundamentally change our country and behind his interests in the Muslim world.