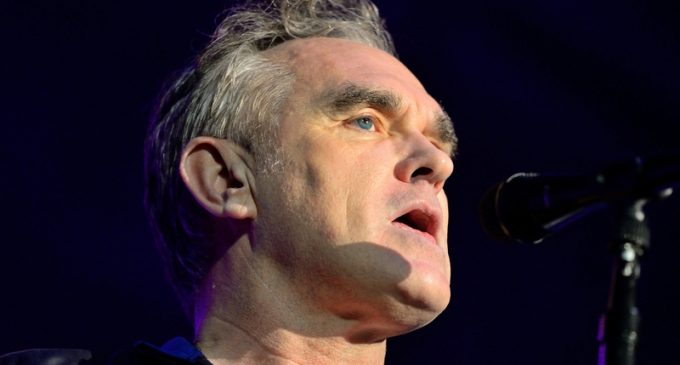 You may be a little too young or too old to remember, but Steven Patrick Morrissey was the lead vocalist of the alternative rock band, the Smiths.  Known better as simply Morrissey, he has had a decent career as a singer/songwriter, but has also tried his hand at writing as well.  His autobiography (by the same name) published four years ago, did relatively with critics.  The Smiths broke up in 1987, but Morrissey has stayed active in the music industry.
Recently, Morrissey, who has never been famous for his political views, recently expressed his rage and frustration over the Manchester concert bombing (a venue which this could very well have hosted one of his own shows) and also directed particularly cutting comments at certain British politicians, and even the Queen!
The amount of refugees taken in by the U.K., even after the people voting to exit the European Union and its contractual agreements that enforce open borders and free-flowing immigration among the member nations, has been staggering.  It has hamstrung the populace and turned its politicians into blathering idiots intent on not using any words critical of Islam or terror.
Much like its close cousins in America, the politicians are so intently focused upon PC talk that they have abandoned all reasonable discourse and common sense arguments for the protection of the very people it is charged to protect, and for which they have all taken an oath.  With the ascension of a Muslim man in the mayor's seat in London, everyone in Europe assumed that this meant that the British people had transcended the moniker of "infidel" and were now regarded by the Islamist killers as "all right guys!"
The problem with that mentality, which has been proven time and again, is that these killers are not interested in being "friends," in so far as it means living in peace.  The friendliness expressed by certain factions of the Islamist radicals is all a ruse.  They are patient and they are evil.  They are demonic in nature and will take their time "assimilating" to the culture surrounding them, but in reality are constantly gauging our weaknesses, plumbing the depths of our convictions and finally, when all the ducks are in a row (ready for the shooting gallery), they enact their deadly attacks on the defenseless and the innocent.
When Morrissey recently took to Facebook for his lecture to the politicians, one would assume that, being a long-time rock/pop performer, he would naturally be liberal in his politics.  That was far removed from the truth.