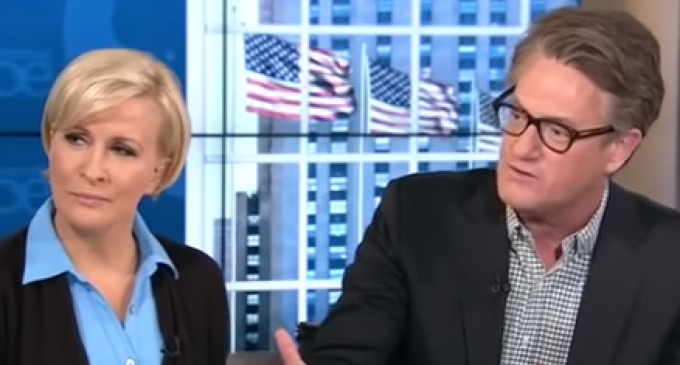 On today's Morning Joe telecast on MSNBC, host Joe Scarborough called White House Chief Strategist Steve Bannon the real President of the United States repeatedly. He referred to "President Bannon" seven times in one minute.
Continuing his ongoing rants against President Donald Trump, Scarborough disparaged the president and made an unfounded allegation about Bannon being a source of leaks regarding White House Senior Adviser and Trump son-in-law Jared Kushner.
In keeping with the current standards of mainstream journalism, Scarborough offered no sources for his allegation and just offered up hyperbole and unfounded speculation.
Learn more about what Morning Joe said this morning on the next page.