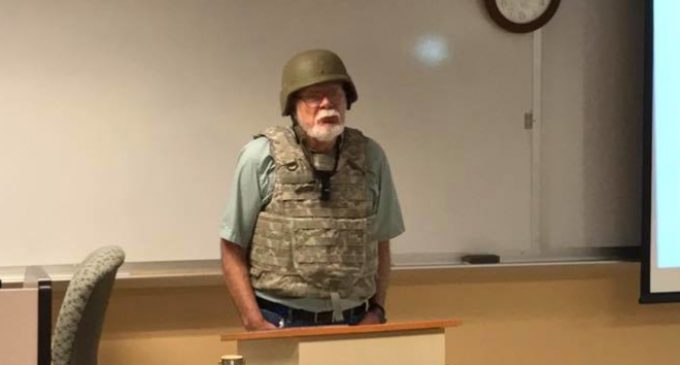 Professor Charles K. Smith likes to use clothes to express his vulnerabilities when he feels that he hasn't been provided a proper safe place. And the person behind his ruffled feelings is none other than Texas Gov Greg Abbott.
"It definitely makes me feel uneasy that…"
We'll get to what Gov Abbott did in a minute to make the Professor uneasy. But, first we have to point out the irony that is a cowardly uneasy man wearing a military uniform to express his emotional oppositional reactions to local Texan state policies. Right?!
Smith told MySA.com. "(Dressing this way) was just a statement on how I felt."
And no Smith isn't protesting transgender or making some kind of pro-homosexuality statement through his protest, at least intentionally.
Find out what what Gov Abbott did to scare this lonny college professor on the next page