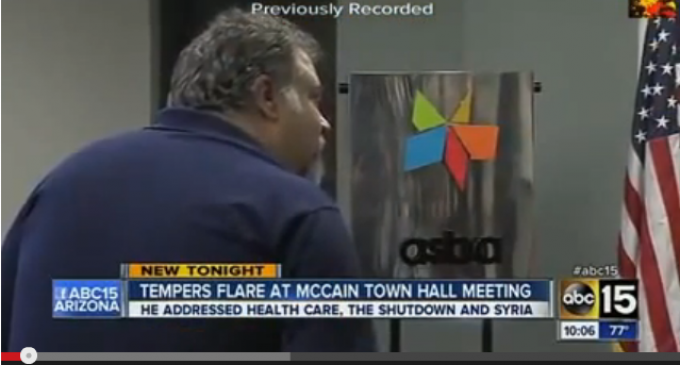 "I've been told for 12 years Al-Qaeda is my enemy, sir. Why is my money going to Al-Qaeda?"
This is the second time we've seen people angrily firing at McCain in a town hall meeting.
McCain is seeking a 6th term in 2016. What odds do you give him to actually win a 6th term?