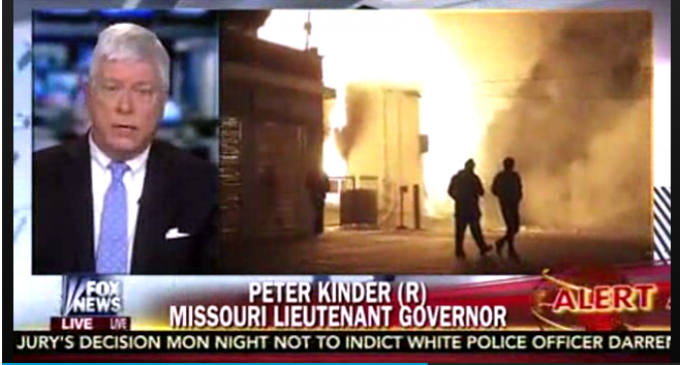 Although Missouri Dem. Gov. Jay Nixon called a state of emergency and activated the National Guard to prepare for the grand jury announcement on officer Wilson, he didn't end up using them last night.
So the city was torn apart as property was destroyed and nearby businesses were looted and burned down.
Why did this happen? Why were these rioters allowed to create mayhem?
CLICK TO READ MORE + WATCH VIDEO: