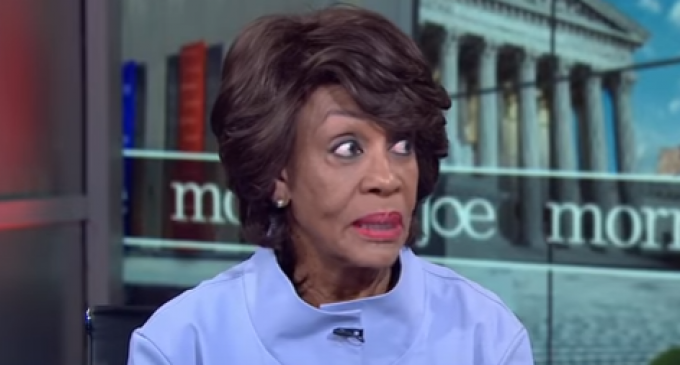 A cast of idiots.  That's how I'd describe the most recent Morning Joe discussion with Misrepresentative Maxine Waters (D-CA) in a conversation about Donald Trump and how we are "nearing a Constitutional crisis."
Leave it to the likes of Donnie Deutsch and Joe Scarborough to not only invite this woman of low morals on the show, but also to feed into her vagrancy of intellect regarding the Trump administration.
The woman is absolutely convinced that our president "colluded with Russia" and is at this point in time involved in some strange love affair with Vladimir Putin.
Many of her detractors speak to her being "just political" in calling for impeachment and such, but I don't get a sense that she's politically savvy at all.  In fact, I think she actually, literally BELIEVES that Trump stole the election with the help of the Russians.
For more on her comments about Trump and why I believe she is not merely playing politics, turn to the next page!