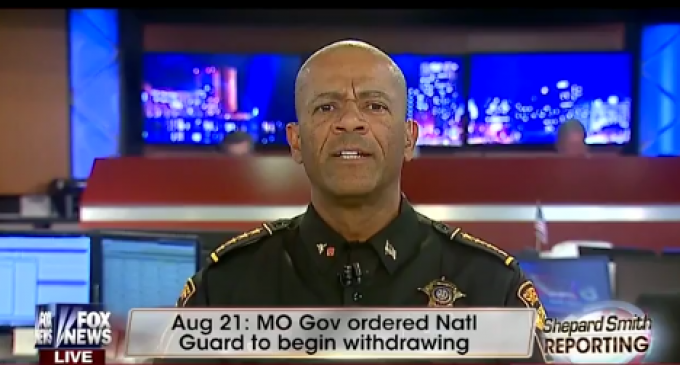 Milwaukee County Sheriff David Clarke, who gained notoriety for his emphatic refusal to carry out gun control laws, recently stated that Attorney General Eric Holder should apologize to every cop in America for insinuating that all law enforcement engages in a systematic cultural persecution of people Clarke also states was very irresponsible and incited more hate in an already inflamed situation.
During Holder's visit to Ferguson during the riots, Holder told residents that he understands their frustration about police, stating "I am the attorney general of the United States," he said. "But I am also a black man." 
"I thought that was a slap in the face to every law-enforcement officer in America who puts on the badge and the uniform everyday to go out and risk their lives in service to their community," Clarke said.
"I think that he owes every law enforcement officer in this country an apology. He doesn't owe me an apology, but the men and women I know of do not have that kind of maliciousness in their hearts and I thought that that was a poor display in terms of leadership," Clarke further stated.
Recently Michael Bloomberg spent $150,000 trying to defeat Sheriff Clarke's reelection bid, and failed.