On Thursday, Ruth Bader Ginsburg, the oldest Supreme Court justice and one of four liberal-leaning judges on the high court, was hospitalized from a fall at the office that left her with three fractured ribs.
The news shook liberals to the core and many offered to give her anything — including their ribs, internal organs and even bubble wrap in order to prop up the 85-year-old until the next Democratic presidency.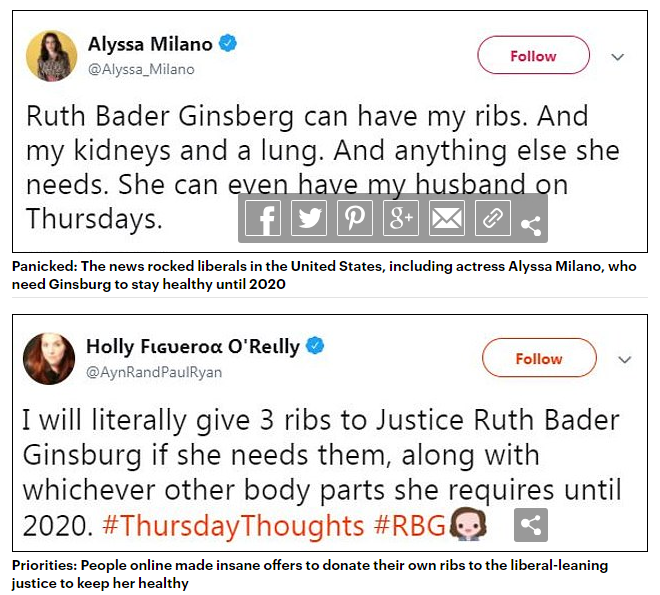 We've got a healthy, functioning democracy right here https://t.co/ZrrZe3RlXi

— PoliMath (@politicalmath) November 8, 2018
I don't think it's funny RBG is injured.
I do find it shocking and funny that someone thinks a rib transplant is a good solution.

— Charles DeGlopper (@bronzebarbarian) November 8, 2018
The pressure that is on Ginsberg to simply live longer due to the nature of her position and the rules around replacing her is… not great.
I don't have a great solution to it, but it's unhealthy.

— PoliMath (@politicalmath) November 8, 2018
In a sane world, she'd be allowed to retire in peace but because of how people are, she'll be vilified and her reputation destroyed if she even thinks about it.

— Dmatz (@j_dmatz) November 8, 2018
But liberal solutions didn't stop with rib transplants.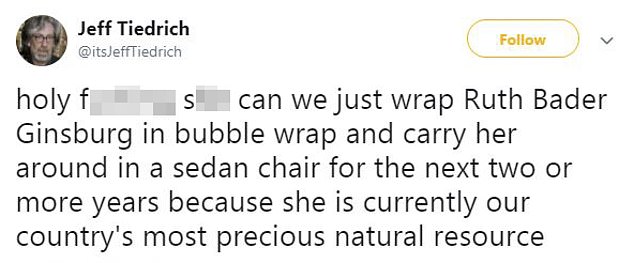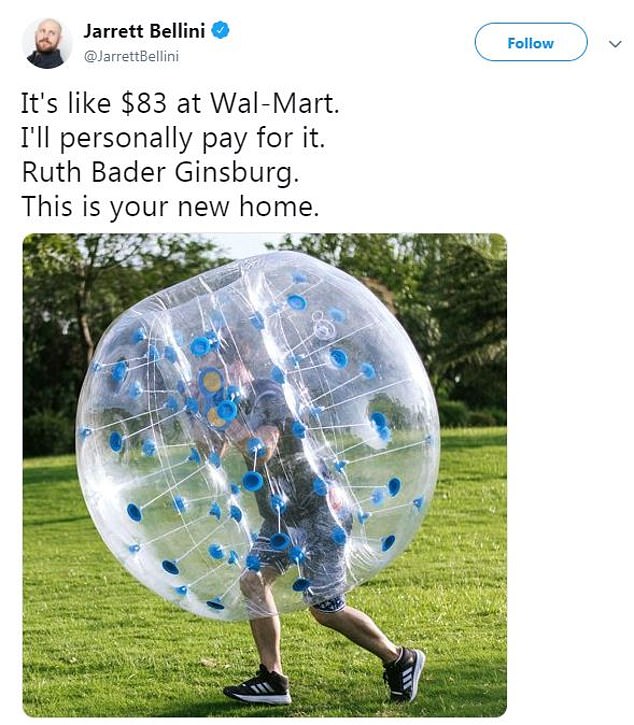 Source: Daily Mail
Image: Fortune Conferences, Natural Museum of Natural History