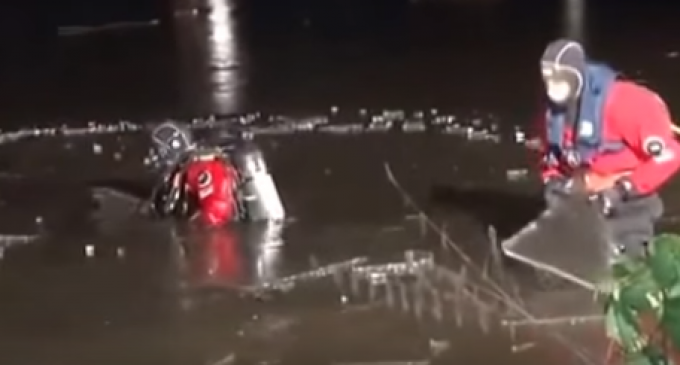 Once again, tragedy has struck innocents in Germany because of their open borders for refugees.  This time a father on a walk with his baby was confronted by two dark-haired men speaking a foreign language and demanding that the man give up his money and his cell phone.  The father refused the men saying he did not have either a phone or money and they proceeded to stab him multiple times.
Injured and attempting to protect his baby girl, the man jumped into an icy Lohmühle Pond, partially covered in ice.  He screamed out for help and fortunately near by residents heard his cry and contacted the police.
The father was only 24 and did what he had to in order to save his baby girl, but the rescuers had to revive the baby after pulling them from the lake.  They took them to the University Hospital Eppendorf and were admitted to the intensive care unit.  The young father suffered from multiple stab wounds and hypothermia.
Read the rest of the story on the next page.