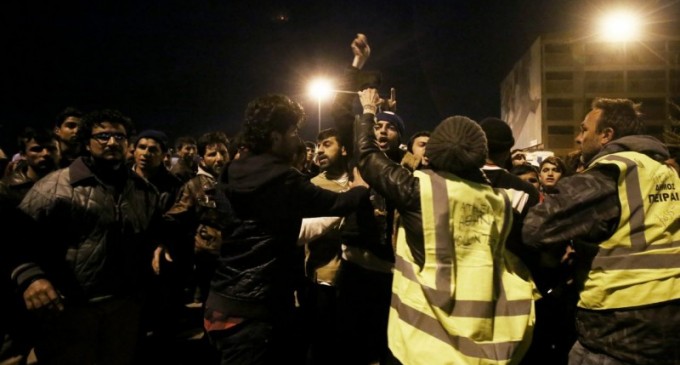 Syrian and Afghan migrants rejoice! The people of Greece have united you so you can… perpetrate crazy violence over trivial issues in the west!
In a shock to the global community, Syrian and Afghan rebels started fighting in the street over free food and most likely 5,000 other trivial slights that go back seventeen generations.
After all, Syria and Afghanistan are far too peaceful places these day to house their hot blooded men of fighting age.
With so many Syrian migrants bringing joy to the women of Europe, it was high time the Greeks got a taste of Islamic hospitality.
Offering migrants free food after they got to see Angelina Jolie tell them how neglectful the world was to them was a natural… if you are dealing with hungry families and not raiders exploiting our systems to break the west.
Please see the next page for a link to photos on how the migrants reacted.