Michigan State Rep. Steve Johnson is calling for the director of The Allegan County Health Department to be fired after a letter was discovered apparently sent to a parent or guardian of a child testing positive for COVID that threatened arrest should orders by the department not be followed.
Rep. Johnson posted a picture on his Facebook page showing a letter from the Allegan County Health Department to a parent or guardian.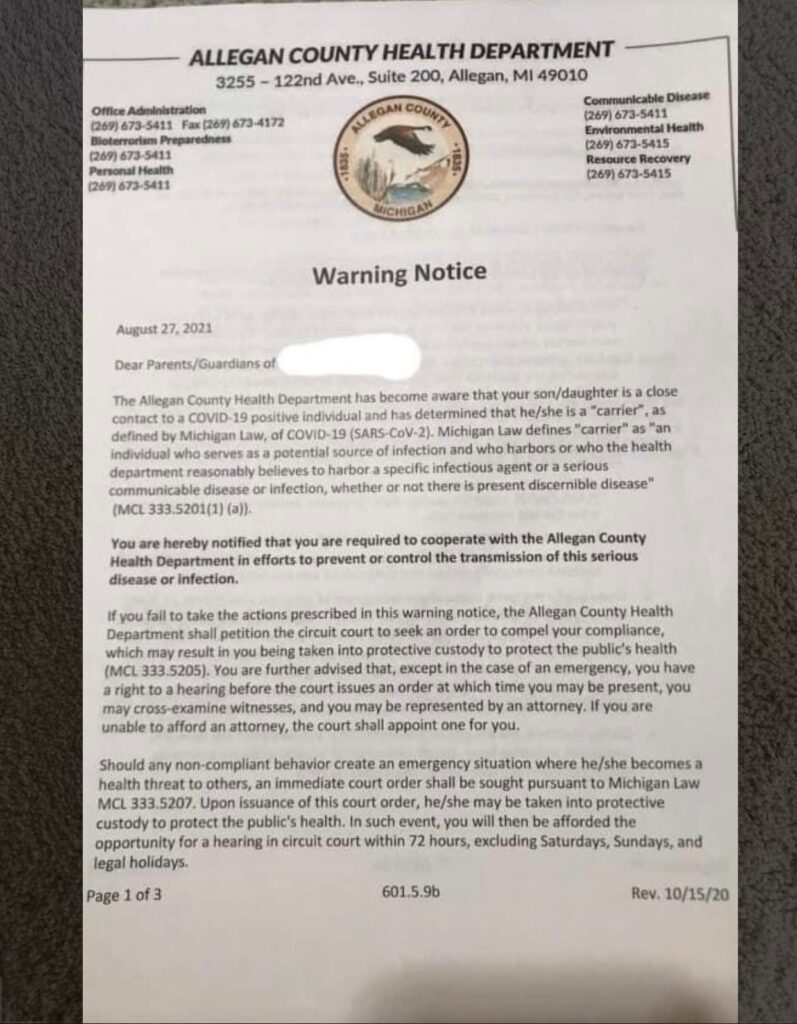 Allegan County Health Information Officer Lindsay Maunz released the full statement regarding State Rep. Johnson's post.

We've received inquiries about our Quarantine Letter, with claims that ACHD is trying to take children away from their parents. These quarantine letters have been issued to individuals identified as close contacts since the start of the pandemic to ensure individuals are aware that they are required to quarantine. Many people need this quarantine documentation for work or school. Our letter also includes education for what to look for as far as symptoms, ensuring basic needs are being met and who to call based on what an individual or family needs. These quarantine letters are part of the standard procedure for stopping the spread of any infectious disease.

In 2020-2021 school year, there were 3,671 school age children that were quarantined for a known COVID-19 exposure and were sent a quarantine letter. 0 individuals have been petitioned and 0 individuals were taken into custody. Our intent for isolation and quarantine letters is to mitigate transmission of COVID-19.

Isolation and Quarantine are both proven mitigation strategies used to mitigate transmission of COVID-19.
Source: NBC25
Image: Medpagetoday