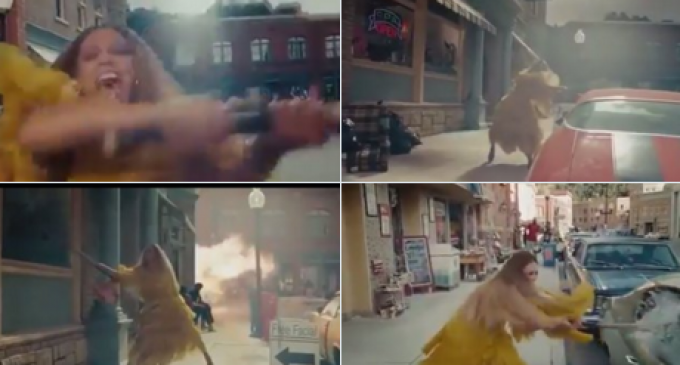 Michelle Obama has been fangirling over Beyoncé for years now, inviting her to the White House twice to sing at the innaugeration and tweeting her a birthday message last September that lauded her as the, "One and only Queen Bee.  Thank you for being a role model for young girls around the world", shared Truth and Action.
Many responded to Michelle's tweet about her definition of role model:
@FLOTUS@Beyonce with all due respect, I do not see how a woman who dresses as she does and sings such explicit lyrics is a role model.

— Bernadette Stokem (@BStokem) September 4, 2015
@FLOTUS@Beyonce ok so role models to young girls give their husbands lap dances on stage? Seems your idea of a role model is a bit off.
The Obama girls are in a world of hurt if they follow Beyoncé as a role model, especially in her recent anarchist video, Hold Up, where she prances through the streets scantily clad, bashing in car windows and surveillance cameras, with a string of little girls following her in adoration.
Beyoncé "invokes urban terrorism" according to Drudge Report and InfoWars presents a hard-hitting video on the following page.