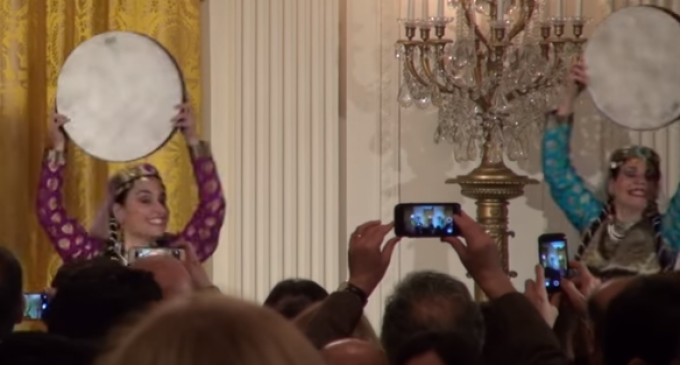 Michelle Obama hosted a traditional Iranian New Year's feast this week at the White House, and people aren't happy. The Obamas have been rightly criticized for their close ties to the terror-linked country, and this move has done little to lessen the accusations.
After the Obama administration forced the horrific Iran Nuclear Deal into action, the White House claimed that the agreement was a necessary move in order to circumvent war with the Middle East country. When critics pounced on the administration's too-friendly rapport with Iran, the administration insisted that Iran would be watched with a skeptical eye.
It seems no one told Mrs. Obama, as she's literally throwing Iranian-themed parties at the White House — links to terror be damned. Obama claims the party was meant to celebrate diversity — ironic, considering the constant calls from the Iranians to wipe Israel off the map.
To see the details of Michelle Obama's Iranian New Year's party, continue reading on the next page: