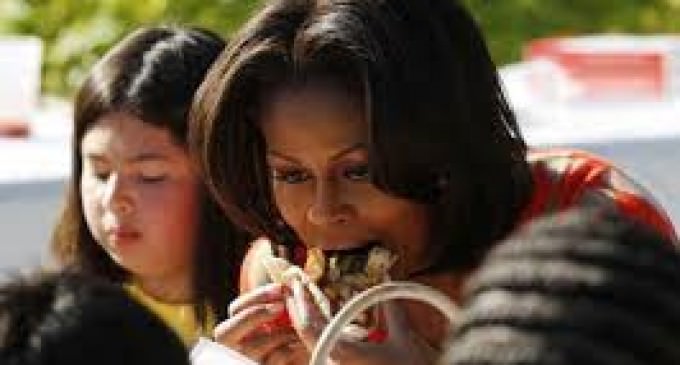 First Lady Michelle Obama has decided that Chick-Fil-A is bad, so she aims to stop our kids from eating it.
South Carolina's Socastee High School is having a harder time raising money now that Michelle Obama's Healthy, Hunger-Free Kids Act has been instituted.
The school used to raise money with Chick-Fil-A sandwiches, but now that has all changed because M. Obama's program restricts snack items to less than 200 calories.
To Read More Go To Page 2: