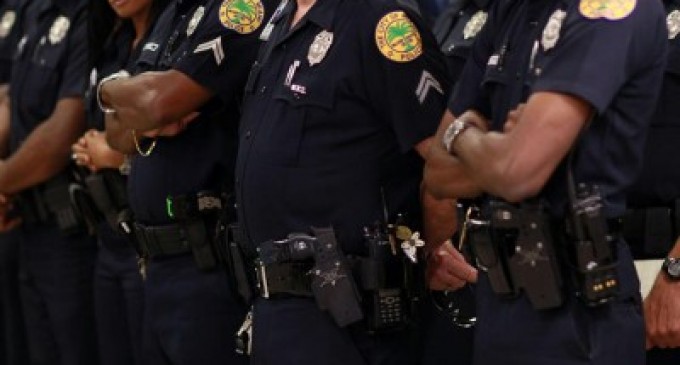 Facing large budget cuts that will eliminate hundreds of officers, Miami, FL residents are being told to buy guns and take other measures for their protection.
"If the mayor's not going to provide security, then my recommendation, as an experienced law enforcement officer for nearly 40 years, is either buy yourself an attack dog, put bars on your windows and doors and get yourself some firearms because you're going to have to protect yourselves," police union president John Rivera stated. "We won't be able to."
Gimenez said if no concessions are made by the labor union, "then you're looking at about 250 police officers" who will lose their jobs.

The police force will attempt to fill the gap, Gimenez said, by placing law enforcement staffers from administrative posts on street patrols. He wants the labor union to meet him in the middle.

"This is the amount of money that we have, and if I have to pay more for the employees at the end, we are probably going to have to have fewer employees, unless I continue these concessions and get a 15 percent reduction in our healthcare costs," he said. "Then we can maintain most of the employees."

The Miami mayor vowed that a tax hike will not be forthcoming regardless of what union concessions do or do not materialize.

"We will not increase the burden on our residents through higher taxes," he said.

In addition to the police department cuts, the mayor also is proposing:

reducing the library department by 200 employees.
downsizing mowing and maintenance cycles in some areas.
increasing attention to signal, sign, flooding and pothole repairs.
reducing Zoo Miami hours.
increasing bus and Metrorail fares.
closing a golf course.
postponing police officer and correctional officer training classes.

Specialized law enforcement units which focus upon tactical narcotics investigations, robbery and gangs would also be reduced.

Response time to non-emergency calls is expected to increase from 13 to 30 minutes in some areas due to the department cutbacks, The Miami Herald reported.

Rivera reportedly feels that the mayor was wrong to use hotel taxes to support a $350 million renovation at Sun Life Stadium.

"You don't enjoy the safety and security you deserve. But you can certainly enjoy a Dolphins game," the union president said.