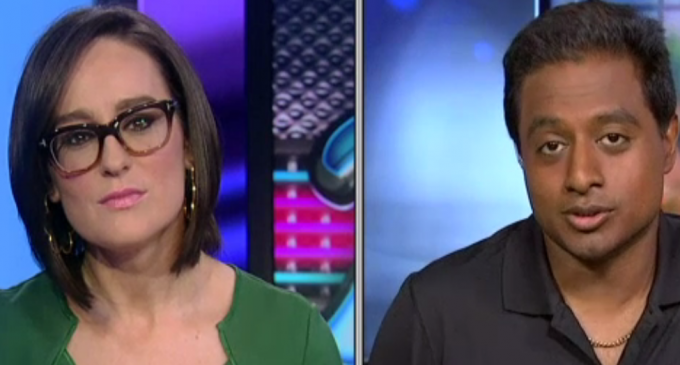 In a story elucidating the failings of Affirmative Action, an Indian man who was unable to get accepted into medical school with a 3.1 GPA found success after transforming himself into a black man.
Vijay Chokal-Ingam, brother of now estranged actress/comedian Mindy Kaling, wanted nothing more than to be a doctor back in 1998 but had been rejected by 11 prestigious medical schools until he became 'Jojo' the African-American candidate. 'JoJo' continued his schooling for 2 years but quit after seeing his Indian friends getting rejected that had higher GPAs.
Vijay is set to publish a book soon on his experience.
He explains on his blog how he prepared:

"So, I shaved my head, trimmed my long Indian eyelashes, and applied to medical school as a black man. My change in appearance was so startling that my own fraternity brothers didn't recognize me at first.  

I even joined the Organization of Black Students and started using my embarrassing middle name that I had hidden from all of my friends since I was a 9 years old."

It worked. He was accepted into St. Louis University School of Medicine:

Chokal-Ignam, who ultimately did not become a doctor, made his feelings about affirmative action clear in a recent tweet:

In an interview with The College Fix, author and University of Michigan professor Carl Cohen agrees and says affirmative action is "damaging for blacks and other minorities":

"The philosophical justification of democracy rests upon the conviction that all members of some community are equal. In a democracy any preference for a racial group is intolerable."

Cohen continues:

"Affirmative action has many forms. It can be honorable and right. When it takes the form of outright preference, it is morally wrong and deeply unwise. If preference is what is meant by affirmative action, it should be scrapped entirely, for sure."

His solution:

"To bolster admission rates we need to provide the education – especially early childhood education!

That will enable minority applicants to succeed on their own merits."

People Magazine reports that the actress and her brother are estranged. Mindy Kaling has not commented on Chokal-Ingam's affirmative action application plan.