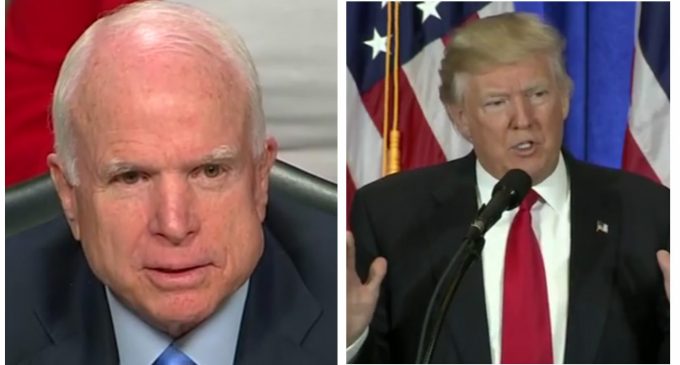 John McCain is quickly becoming a Republican thorn in Donald Trump's side. While most Republicans have fallen in line behind the president — or at least withheld criticism — McCain has been vocally outspoken against the new commander-in-chief.
McCain's opposition to Trump shouldn't be very surprising. Less than one month before election day, the former Republican nominee claimed that he could not vote for Trump. He instead floated the idea of writing on his friend and former candidate, Lindsey Graham.
After Trump's surprising win, McCain remained skeptical of Trump's policies. He spoke out against Trump's apparent support of torture and even considered voting against his secretary of state pick, Rex Tillerson.
Now, McCain is attacking Trump's Russia policy — even before any policies have been announced.
See what the Arizona Senator had to say about Trump's relationship with Russia on the next page: