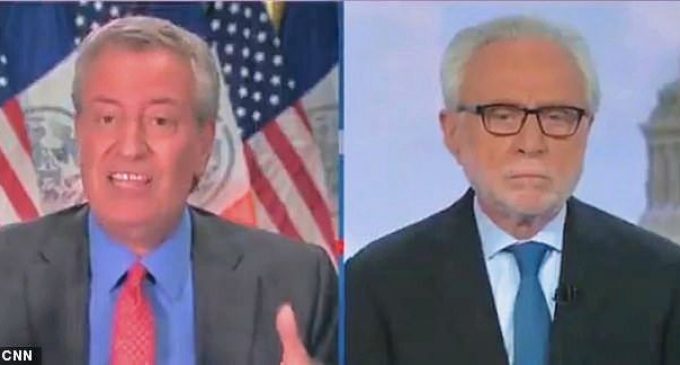 New York City Mayor Bill de Blasio told CNN's Wolf Blitzer on Thursday, to no scrutiny by Blitzer, that he will cancel all large events requiring a city permit through the end of September in an effort to stave off a surge in coronavirus cases, except for Black Lives Matters protests, which have become a mainstay on NYC streets over the past six weeks.
De Blasio said "we have to respect" Black Lives Matters protests as a historic "moment of change" while having to accept that we can not have gatherings such as parades and fairs that will affect dozens of treasured events, including the West Indian Day Parade and the Feast of San Gennaro.
"As New York has begun its reopening process, accessible open spaces are more important than ever," de Blasio said.
"While it pains me to call off some of the city's beloved events, our focus now must be the prioritization of city space for public use and the continuation of social distancing," he continued.
See page 2 for video.