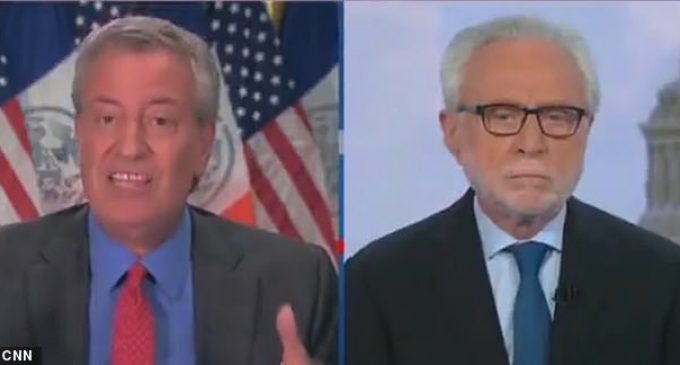 New York City shootings skyrocketed by 177% in July, according to police data. Mayor Bill de Blasio suggested during an interview with CNN's Wolf Blitzer on Tuesday night that the staggering increase in the Big Apple's violent crime was due to not getting "help" from the federal government in order to keep city workers on the payroll.
"We are seeing this all over, cities all over the nation. It's been a massive dislocation. People don't have jobs. There isn't school. … You talk about every element of our society, Wolf, this is what's contributing to this massive surge that we're all experiencing," he said. "Let's be clear, the help we need is to make sure we can keep all of our public services – we're talking about safety, health, education – they're all on the line now if we do not get federal support soon."

Speaking of the ongoing stimulus talks in Washington, D.C., de Blasio said he was "very worried."

"My challenge is, where am I going to have the people to do this work?" he continued. "I may have to do as many layoffs as 22,000 city employees from every department by October 1 if I don't get federal help."
Of course, NYC was in bad shape before the pandemic hit. Now they have neither sound finances nor sound minds to see them through.
Move to page 2 for the interview.