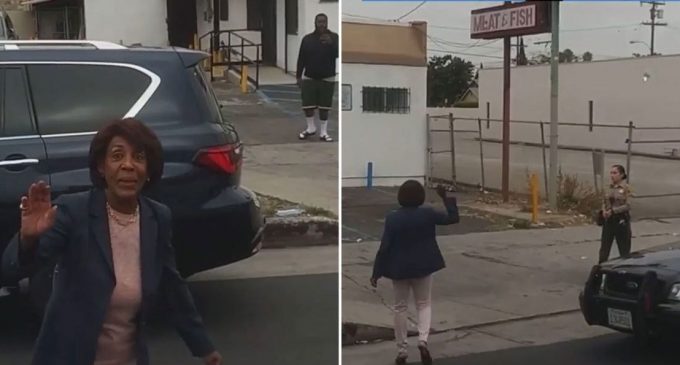 California Democratic Rep. Maxine Waters was spotted intervening while police detained a black man in Los Angeles on Friday. Waters was driving in her home district when she parked her car and walked over to check on an L.A. County Sheriff patrol car during a traffic stop, TMZ reported.
"They stopped a brother, so I stopped to see what they were doing," Waters, 81, tells a person who recorded the incident on South Vermont Avenue.
"They said I'm in the wrong place and that they're going to give me a ticket," Waters said an officer told her she was parked illegally. "That's OK as long as I watch them."
A woman in the video is then heard saying: "Gotta do what you gotta do! Make sure!"
One wonders if Mad Maxine would have taken the action had it not been a filmed event. Move to the next page for video.