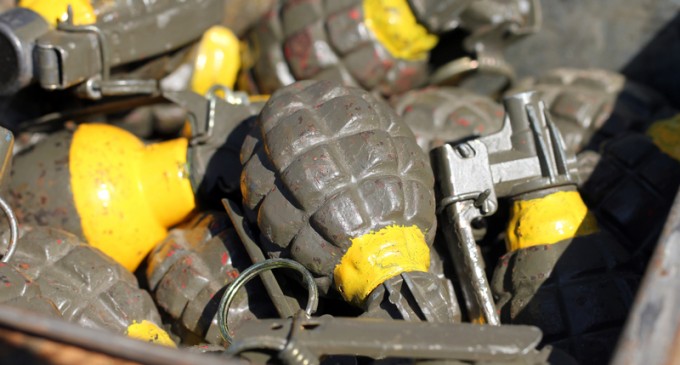 Although some countries that have welcomed Syrian and Muslim migrants have been left free of guilt, they have only managed to put themselves in direct risk for casual terrorist attacks.
In Sweden, the damage is becoming even more apparent the closer it gets down to the numbers. The city of Malmö located in the Nordic region has already experienced 30 grenade explosions in the first half of 2015, and 25 explosions in 2014.
But the International Public Prosecution Office in Stockholm isn't taking these incidences too lightly as they believe that the three men who were caught recently with 59 hand grenades, five machine guns, ammunition, and magazines are a part of an "operation" set to take place in a "criminal environment where there is particular reason to assume that the objects (could) be used for criminal activity," stated one of the prosecutors.
Thanks to the costums check point in Slovenia these men were arrested before they could kill any innocent people.
But how long until another terrorist group comes around to finish what they started?
Read more on page two.