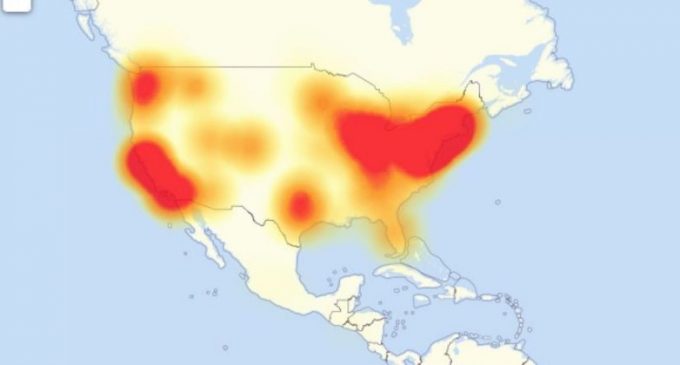 A potent online attack targeted a New Hampshire Internet service provider preventing some along the East Coast from accessing a number of major sites such as Twitter and Amazon starting early on Friday morning.  So aggressive was the attack that it was not until early evening that service was completely restored.
With tensions already raised after reports of the systems of the Democratic National Committee being hacked, not to mention the tens of thousands of emails and other documents being dumped on the internet, this cyber attack raises a number of questions — such as the ability of governments, companies, and organizations to keep their data safe.
Another, more troubling concern, is whether a major attack such as this, only on a nationwide scale, could be used as an excuse for the Pentagon to take over governmental functions, including the upcoming presidential elections.
Sound crazy?  It may not be as far-fetched as you might think after you check out the information on page two.