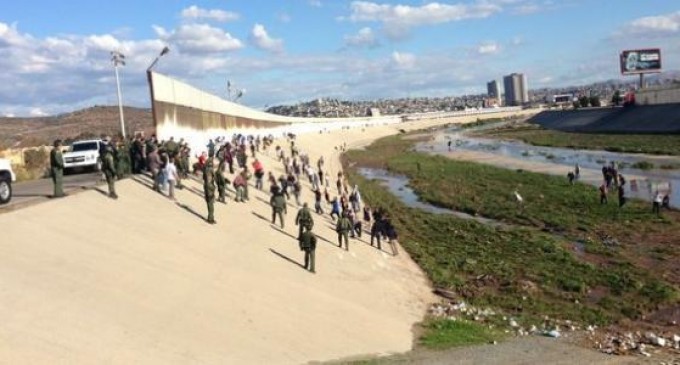 On Sunday a group of about 100 people tried to illegally cross the border from Mexico into The United States near San Ysidro. The mob hurled rocks and bottles at Border Patrol agents, striking several targets. The agents used pepper balls and other non-lethal means to repel the crowd back into Mexico.
"Obviously, these attempted mass crossing and attacks on our border agents show that our border is not secure," said Jeff Schwilk of the San Diegans for Secure Borders Coalition. "All the talk in Washington this year of another amnesty for 12 to 20 million illegal immigrants is just encouraging more desperate foreigners to enter our country illegally."

Immigrant-rights advocates said they doubt the mass rush was organized.

Christian Ramirez, human rights director for the Southern Border Communities Coalition, said he does not believe the move could have been a strategic protest. He views it as an act of desperation on the part of deportees who have been pushed to live around the river in makeshift camps or those who are set up in other migrant camps in the city.
What is your view on Immigration Amnesty?
Source: UTSanDiego
Photo: U.S. Customs and Border Protection