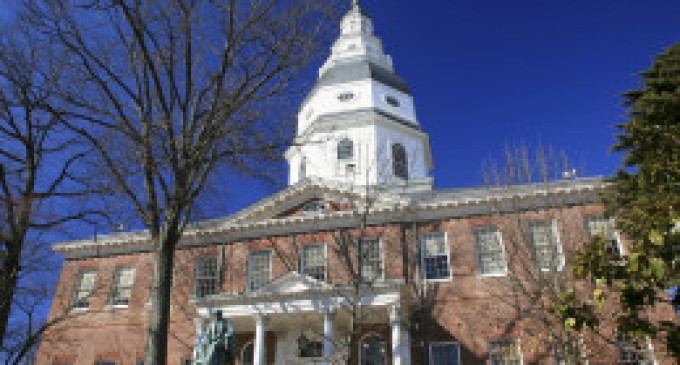 Our federal government was not suppose to be the overgrown oligarchical albatross it currently is.
Our brilliant forefathers knew that an overgrown federal government would become tyrannical and sought to limit the size.
Now, what we have is the actualization of their fears. Succession by the States, followed by the abolishment of the federal government could prove to be the remedy we are all looking for.
A return to States rights anyone?
WESTMINSTER, Md., Oct 12 (Reuters) – Scott Strzelczyk is fed up with what he calls political slavery in Maryland and sees one way out – creating a breakaway state, a feat that has not been accomplished since the American Civil War.

Riding a wave of anti-government sentiment across the United States, the small-town information technology consultant has launched a long-shot bid to get Maryland's five conservative western counties to secede from the state, one of the most liberal and Democratic in the country.

"We think we have irreconcilable differences, and we just want an amicable divorce," Strzelczyk, 49, told Reuters after pitching secession to the We the People Tea Party group in Carroll County, a county he hopes will be part of the split. Strzelczyk's breakaway bid is unlikely to be a serious threat to the state, since it faces nearly insurmountable obstacles. But he is not alone.

His Western Maryland Initiative is just one of several secession proposals that are emerging across the United States. Nearly a dozen rural Colorado counties have put nonbinding secession referendums on their November ballots.

A split-off proposal for southern Florida has also been floated. Some residents of northern California want to join with counties in southern Oregon to form their own state. Liberals in Tucson, Arizona, fed up with the conservative state governor and lawmakers, want out as well.
Getty