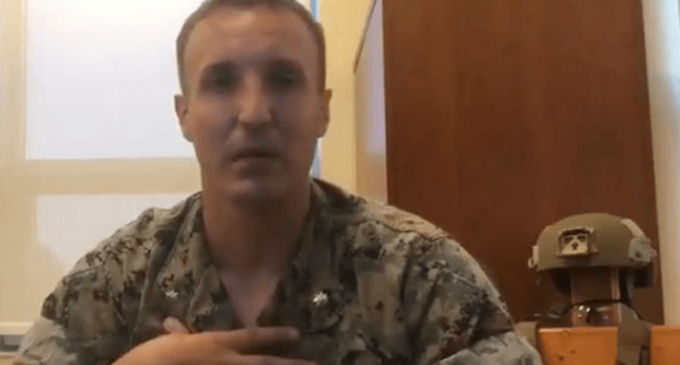 Lt. Col. Stuart Scheller, a 17-year veteran, was relieved of his duties in late August after he posted a video rebuking military leaders for their failures in Afghanistan that resulted in 13 US servicemen dying.
Scheller gripped into the hasty retreat that left the country to fall into the hands of Taliban terrorists, leaving billions in military hardware and even Americans behind.
Defying a gag order, Scheller released a second video vowing to 'bring down the whole f*cking system.'
His father reports that his son is now being held under guard in the brig.
"All our son did is ask the questions that everybody was asking themselves, but they were too scared to speak out loud," Stu Scheller Sr. told Task & Purpose.
"He was asking for accountability. In fact, I think he even asked for an apology that we made mistakes, but they couldn't do that, which is mind-blowing," the elder Scheller said – adding that his son was thrown into the brig a day before he was set to appear before a military hearing.
Move to the next page for the original story, plus video on the current situation as reported by Steve Bannon.