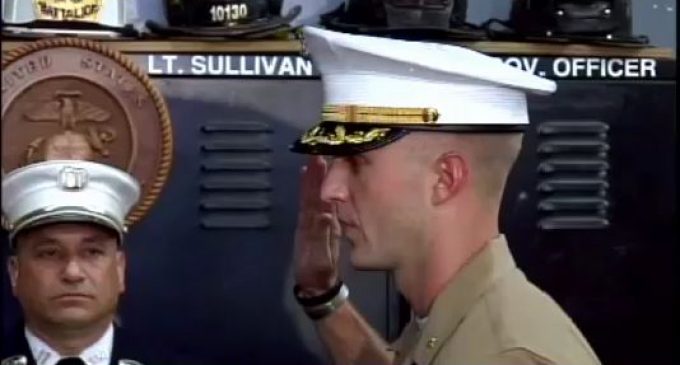 Marine Reservist and New York City Fireman Jason Brezler is a veteran of 4 combat tours in Afghanistan. Watch how officials have treated him after he exposed the despicable acts of an Afghan official supposed to be a U.S. ally. Blowing the whistle on this official has landed Jason in hot water, even though the man he exposed is involved in organizing child abuse, drug and arms dealing, and subversive cooperation with the  Taliban. Ultimately, a member of the Afghan's staff ended up attacking and killing three unarmed marines.
Watch below for the full story about this whistleblower's accusations and the risks he is taking in the face of the U.S military's resistance to his exposure of their ally.
Make sure you share this American hero's story!