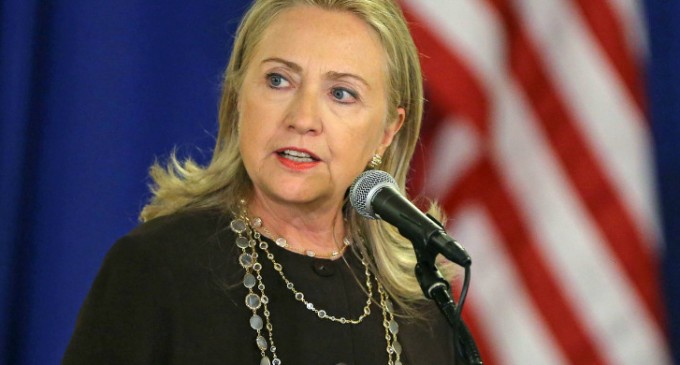 Hillary Clinton may have managed to shake the FBI off the trail of her missing emails, but the American people aren't going to be so forgiving when they realize the extent to which she turned the State Department into her own personal influence mill.
Although the Democratic nominee has always had more than her fair share of allies in the media and institutions of government, Clinton personally saw to it that her status as a power-broker remained undiluted during her time as President Obama's Secretary of State. It is hardly news that individuals who donated to the Clinton Foundation received special treatment from the then-Secretary of State, but new information shows that Hillary's corruption went even much deeper than we thought.
According to a bombshell report put out by the Associated Press, 85 of 154 private parties who met or communicated with Clinton during her time at the State Department gave generously to her organization or its affiliate groups. This means that more than half the time, the former State Secretary gave more consideration to individuals who donated to the Clinton Foundation than individuals who did not.
Read more on the next page: