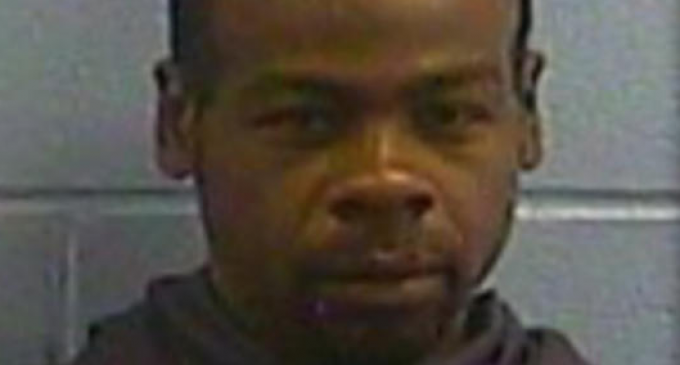 Vicksburg is on high alert as escaped inmate, Rafael McCloud, broke out of Warren County jail on Wednesday morning, around 5:30 a.m.  He was indicted by a Warren County grand jury in January for the rape and murder of an elderly woman, Sharon Wilson.  The list of his crimes are significant: capital murder, rape, sexual battery without consent, burglary of a dwelling, attempted arson, larceny-motor vehicle and "possession of a weapon after felony conviction in connection with Wilson's slaying."
McCloud is approximately 5'8″ to 5'10" and weighs about 170 pounds.  Last seen, McCloud was wearing the jailer's green pants, a white T-shirt, and a black jacket.
He is considered "extremely dangerous" by Vicksburg Police Chief Walter Armstrong.  Twenty-five officers are searching the Vicksburg area and the Mississippi Bureau of Investigation is on site, with Metro One over head.  Armstrong has told the public to not approach him, but to immediately call 911.
The following page has the footage regarding the escape.