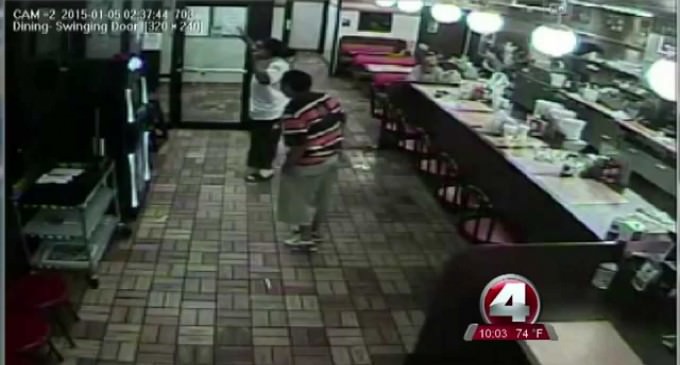 We know the leftist caricature of gun-rights advocates as stupid, poor, right-wing rednecks just isn't true.
With socialists like Bernie Sanders insisting we shouldn't be free to protect ourselves and supporting laws meant to prohibit citizens being armed in public, our right to defend ourselves and those we love is under attack.
When two white supremacists tried to take out their hatred by attacking a black man in a For Myers, Florida Waffle House restaurant they got what they deserved.
Bay Area Intifada shared some of the security camera footage that captured the action, as well as a local newscast with further information on the altercation.
Given the nature of the video, it's appropriately age-restricted on YouTube and you can view it here on Truth And Action on the next page.

WATCH WHAT HAPPENED ON THE NEXT PAGE: