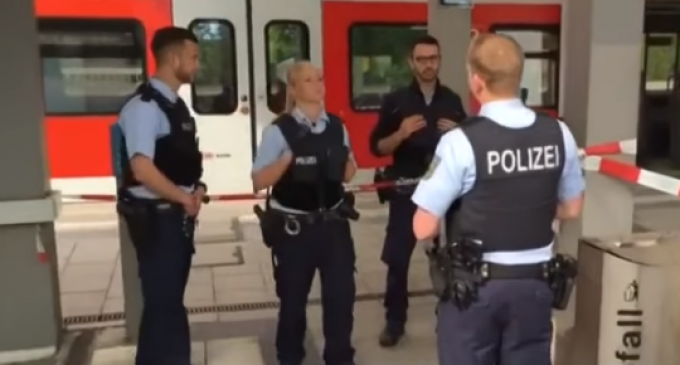 When it comes to crimes with alleged Islamic motivations, Germany's police force isn't exactly the most honest.
Because of the German government's love of migrants and all things Islam (much to the dismay of German citizens) they're quick to turn a blind eye to any type of religious motivations. For example, a man who allegedly killed one and injured three more at a train station near Munich, reportedly shouted "Allah Akbar" and something about "infidels" before committing the atrocious acts that led to his arrest.
Shortly after this event transpired, authorities claimed there was no Islamist motive and the attack was "probably" the result of drug addiction and mental health issues. In an odd "coincidence" following this statement the police announced a media blackout.
Whether or not this man had any ties to extremist groups is currently unknown, but the fact that he was shouting "Allahu Akbar" fueled plenty of speculation not just on social media, but on several major media outlets, as well.
Officials state that the man will not stand trial due to 'mental health issues'.
Read about the victims on the next page.